Welcome to On Track!
Over the next seven weeks, you'll get going on your writing project – and you'll learn plenty of ways to stick with your writing. We'll be tackling common issues like overcoming your initial resistance to writing, progressing through subsequent drafts, and finding people to support you.
I know that, like me, you probably have multiple writing projects that you want to work on. Maybe you're writing a blog – or two – along with an ebook. Perhaps you're fitting in your novel around your Master's thesis.
But, right now, you need to…
Pick One Project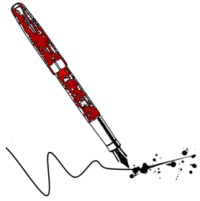 It's so tempting to try to do a bit of everything – but that doesn't often lead to sustained momentum. So, for the duration of this course, I'm asking you to pick one project to concentrate on. That doesn't have to be the only thing you write for the next seven weeks, of course, but when you tackle the assignments, you'll want to be working on that key project.
In fact, before we go any further, write your project down.
(Not sure what to pick? Go for the smallest project you have. Once you build up your momentum on that, it's going to be easier to tackle the next one.)
I've kept this first module short and straightforward. We'll look at:
That initial resistance that all writers feel (it's not just you!)
Finding the right place in your project to begin
Blocking out time for your writing
Two ways to make the writing process easier: prompts and timers
I'll be offering you different ideas to try, like "making a writing appointment". You don't have to do all of these at the same time – though you might want to combine two or more of them. If you can try some of them out this week, great! But they're not homework: they're tools for you to whenever suits you.
At the end of the module, I'll give you a short assignment. It'll only take fifteen minutes, and it'll help you make real progress this week.
Ready to move on?
>> Click here to go to the second part, where you'll learn four great ways to make a start on your project